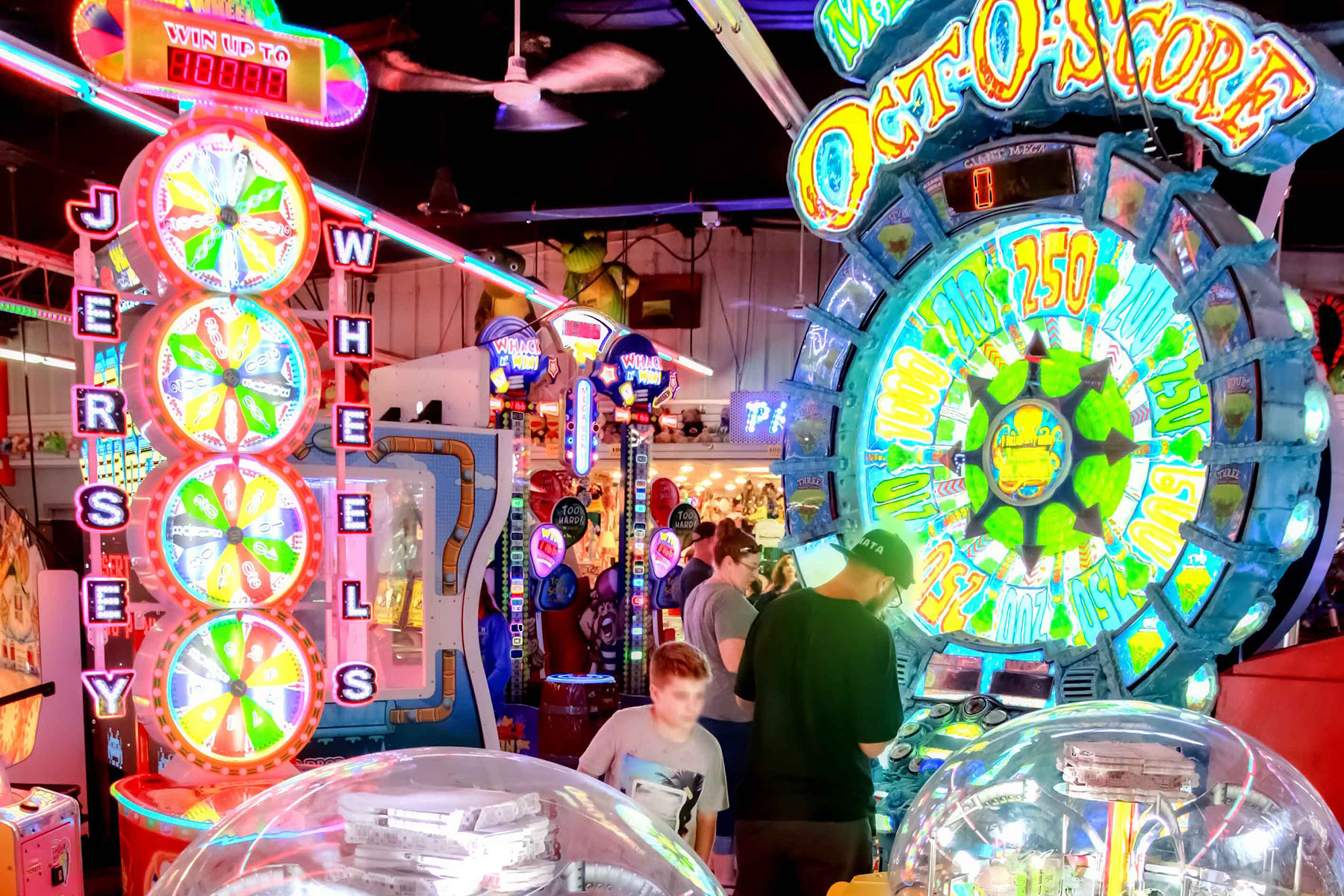 The Arcade at Palace Playland boasts over 20,000 square feet of modern video games, skeeball, photobooths, vintage arcade games and more! With over 200 games to choose from, we have something for all ages.
Our Massive Prize Counter has everything from candy prizes to ceramics, stuffed animals, electronic devices and more! Small items, large items we have it all!
Interested in vintage arcade pieces? Let us introduce you to Grandma, our very loved arcade piece from the 1950s, Grandma will dole out advice to any of your life questions. Also in our vintage collection is Zoltan and an Old Fashioned Shooting Gallery.