About Palace Playland
Palace Playland is a five-acre family-oriented amusement park featuring over 30 rides and attractions. Our 24,000 square foot arcade is one of the largest in New England containing more than 200 games and attractions ranging from Skeeball & Fortune Tellers to the latest in coupon skill games and coin-operated video.
Palace Playland is located on the beach at Old Orchard Beach. This beachfront location allows visitors to enjoy Palace Playland's rides and attractions, as well as midway games of skill, great food, gift shops, and much more!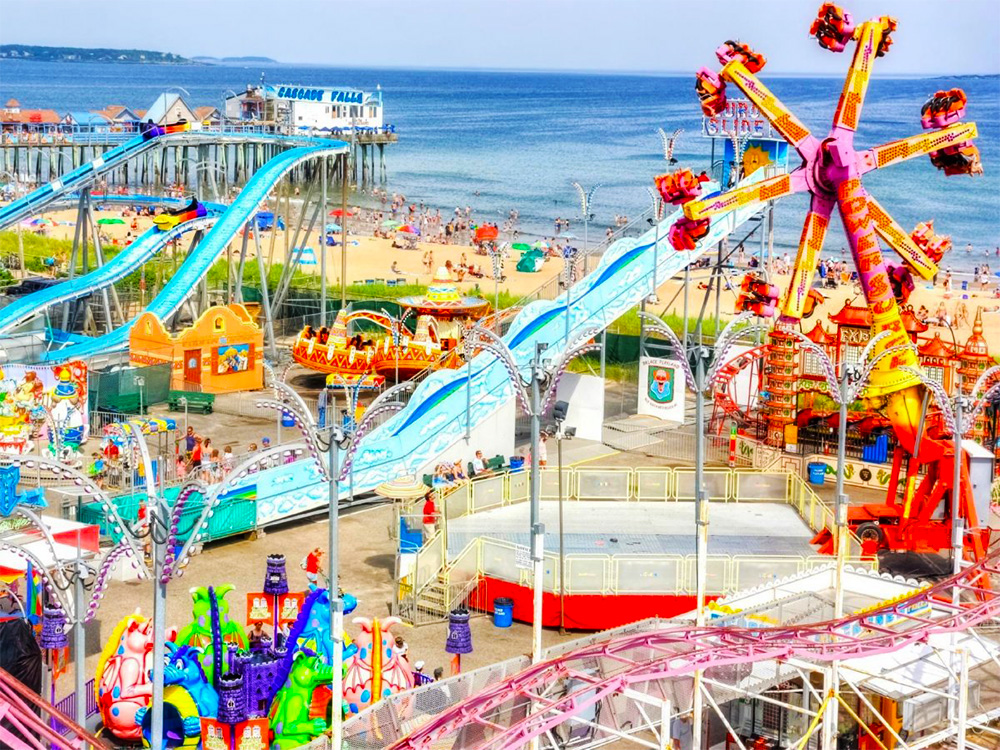 Here at Palace Playland, we know how important the safety of you and your family is. We've added these easy safety tips and things to know to help make your visit that much more enjoyable.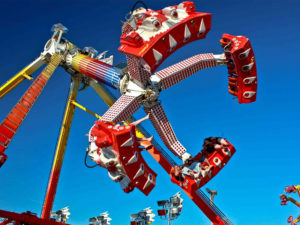 Palace Playland Beach FrontRide safety rules and regulations are posted at each ride. Please follow all height and weight restrictions as posted. These restrictions are determined by ride manufacturers and are governed by the State of Maine. Make sure all loose clothing, jewelry, and long hair have been secured before each ride begins. These items could get stuck in moving parts while the ride is in operation. Keep your head, arms, legs, and feet inside the ride at all times. Don't reach to touch fencing or other inanimate objects while on the ride. If a ride comes to a stop, stay seated and wait for it to start again or for an operator to give you instructions. Do not stand up and attempt to get off the ride on your own. Always use the safety equipment provided; lap bars, belts, shoulder harness, etc. Check to be sure you are latched in properly before the ride begins. Alert the ride attendant immediately if something is wrong with your safety equipment. Never attempt to get free of your restraints or other safety devices while the ride is in operation.
All the rides at Palace Playland have specific safety and ride regulations. Each ride has its own safety restraint system, and each has different guidelines to follow. Most restraint systems accommodate average body types. Sometimes tall and larger framed individuals may not be able to ride. Weight is not typically the specific factor of rider safety; it's more the ability to safely fit within the restraint system of the ride. If you have specific questions about our rides restraint systems, please feel free to call us anytime.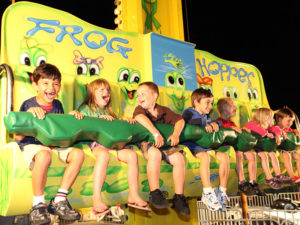 We can sometimes forget how excited children can get when they finally arrive at this long-awaited destination, and you can get caught off guard when they go racing into the crowd — but, before you even leave the car, establish rules about holding hands, how far ahead or behind they can walk, and talk about how to find each other, if you somehow get separated. Establishing a base camp is a great way to plant the seed in their mind that, if something happens, I should go "HERE". Make it an easy place to remember, their favorite ride, or near their favorite snack shack. That way if you do get separated, they won't think twice about where to go and find you.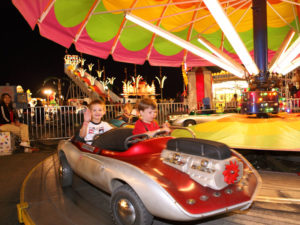 We're sure you've seen the very famous yellow LiveStrong bracelets people wear. Put one on your child, and write your cell phone number on it with a Sharpie. Available online are cute temporary tattoos for your child that say "If Lost, call…" You can also use them to convey medical issues like nut allergies or diabetes. Just be sure that if you put information in writing you don't put your child's name on it, because a stranger calling a child by his/her name may seem less like a stranger.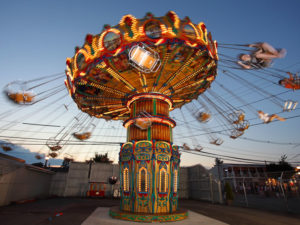 When you first arrive, take this opportunity to point out the name tags and uniforms of park employees. Palace Playland employees wear uniforms of khaki shorts/pants and a green or red polo shirt. Point out that these are the people they should turn to in an emergency, and if they can't find you, go to the nearest park employee for help. Instruct them to stay with that employee until you find them.