Well guys, we've got big news, over the winter we took our Arcade to the next level and installed a cashless card system. Now it's easier than ever to play all the redemption and video games you love with just a tap! Load your own personal Game Card at any of our Self-Service Stations, head over to your favorite game, tap your card on the reader and play, it's that simple!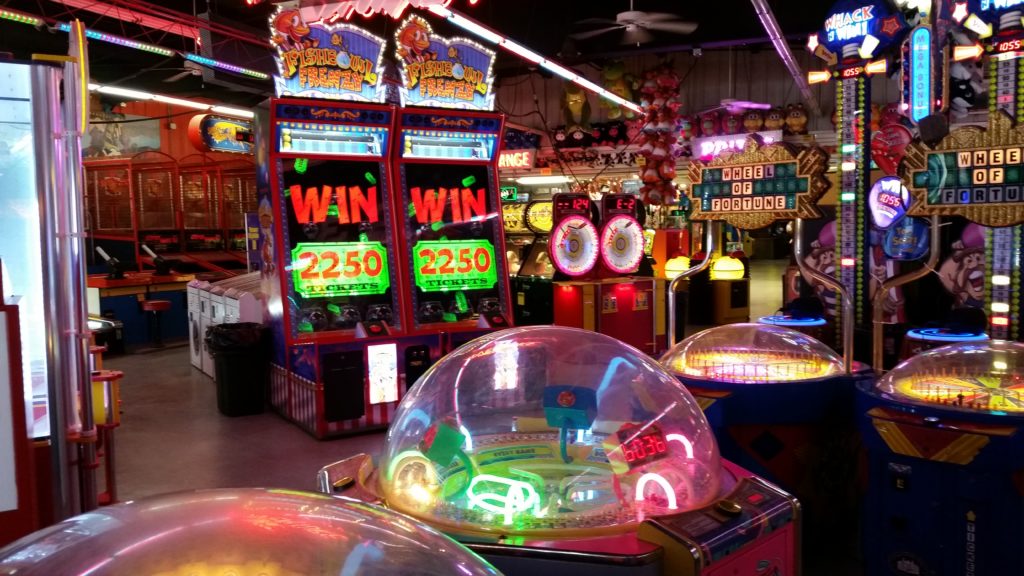 All the points you win are automatically loaded to your card. When you are ready to redeem your points for prizes, head over the prize counter to make your selections! When it is your turn, hand your card to the prize person for them to scan it into the system. Your account will load on the Screen for you to see your total points available. As you make your selections your points will automatically be deducted.
Due to current guidelines and restrictions, not only are we unveiling a whole new system for our games, but we also have other expectations from our customers. Safety has always been and will continue to be our number one priority. We want all the families we welcome into our park to follow some simple rules.
What we expect from you:
We currently have a 50 Person Capacity in each designated area, please obey all posted signage
Face coverings are MANDATORY and required for all customers, except for those 2 years of age or younger. NO EXCEPTIONS
When waiting at the prize counter for an available attendant to redeem your points, please wait on a designated Socially Distanced Spot marked on the floor. If one is not available, please wait while we assist the customers in front of you.
Hand Sanitizer Stations are located throughout the Arcade, please use them frequent and often.
Maintain Social Distancing Practices at all times when coming into contact with other customers that are not in your immediate party.
If you cannot, or refuse, to follow our guidelines, no access to our facility will be granted.
What you can expect from us:
We've created designated Entrances and Exit to aid with Social Distancing and maintain our capacity limits
We made you a lot of space! All of the aisles have been set with spacious walking pathways throughout our floor plan so that social distancing is easy and comfortable to maintain.
Our Arcade Facility has 8 overhead doors on 3 sides of the building that are open to maintain constant air flow
Attendants will be located at the entrances to monitor and track attendance numbers.
Some Arcade Employees are strictly designated for cleaning and disinfecting surfaces and game pieces.
We encourage you to use our No-Contact Payment options. We've added 13 self serve card purchasing kiosks, limiting your need to interact with a cashier.
Clear guards have been installed around our entire prize counter and in front of the cashier. This is for your protection, and our employees. Be respectful of these barriers and do not touch.
Our dedicated exhaust system constantly moves air out of the building. There is no air recycling system in place.